By Fr Warner D'Souza –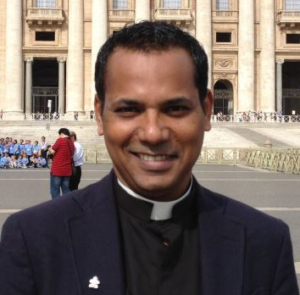 Last Sunday, parishioners at a Mumbai church participated wholeheartedly in an unusual celebration of sorts — parish feast coupled with a young couple's wedding. A first debt-free wedding and community participation! An idea that's come of age!
Over the past several years, I have come across newly married couples carrying a heavy burden; often well within several years after their children are born. It's a burden that they either took upon themselves but most often one that was emotionally foisted upon them by parents and often distant relatives with the classic lines, "log kya kahege?" (what will people say)
Weddings in India are a multi-crore enterprise. Currently, the Indian wedding industry is worth over Rs 100,000 crore and is growing at 25 to 30 per cent annually. The estimated cost of a wedding with no expenses spared could be between Rs 5 lakh to Rs 5 crore. The pressure to conform and match up with the Jones is tremendous, leading young couples to enter into a whirlpool of debt in the first few years of married life; years that could well be the most testing for any newly married.
Yet this grave crisis is rarely spoken from the pulpit. If handled with tact it can become a great turning point among Christians who wish to scale down their weddings to match their bank balances with a realistic celebration rather than swipe their credit cards in favour of wishful expectations.
For the priest, the fear of addressing this contentious issue is realist. Congregations could always glibly misconstrue such a well-meaning suggestion as interference into their personal lives. Lest we catch the bull by its tail, the case being made is for celebrations that are debt free, celebrations where expenditure matches bank balances and where local customs (not Church requirements) do not contribute to making marital life a financial nightmare.
If I may use the license of my imagination applied to the Gospels, I would like to think of the wedding at Canna as a debt free marriage too. What if the bride and groom had spent all their money on the wedding and then the wine ran out? Six stone water jars filled to the brim and holding 20-30 gallons would total to 120-180 gallons of wine or about 680 litres. Jesus' mother saw not just an embarrassing moment for the couple but the consequences of the future.
Many of my parishioners have often expressed their desire to marry but the reality of homes no larger than 200 square feet and the fear of wedding expenditures simply make what should be a natural calling into an impossible dream. Yesterday, the parish of St Jude situated in the suburb of Mumbai broke that glass ceiling.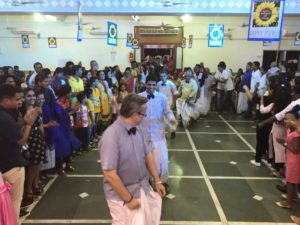 A young couple desiring to get married, in what they called a 'quiet ceremony,' found themselves supported by a congregation of five hundred people. The nuptials was presided by the Bishop and followed by a community celebration that consisted of an evening of dinner and dance. All this happened because a parish council was able to be truly pastoral and not as often can be, political.
The parish feast day was to be celebrated on the 29th of October 2017 and the Auxiliary Bishop of Bombay, Barthol Barretto had already consented to presiding over the celebrations. Fully aware of the challenges a parish feast day mass can pose, I proposed that the council permit the couple to be married on this day, with the Bishop himself blessing the nuptials; I thought this would be a nice gesture. The pastoral council agreed and then to my great joy built on the idea. Why not, they suggested, we welcome the couple to share in the evening celebratory dinner that was planned for 350 parishioners.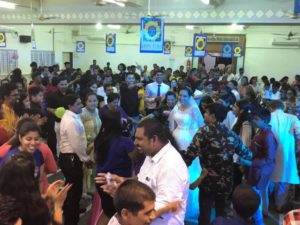 The plan was a foot. While one member generously paid for thirty of the bridal party's guests another sewed the bridal entourages' clothes and still another button holes and the bridal bouquet. Gifts for the couple, consisting of house hold articles were bought, a cake was baked by a friend and the youth planned the evening reception meticulously.
We celebrated our first debt free wedding with the offer to reach out to many more; circumstances permitting. Of course we won't always have a Bishop presiding or parish feast days to celebrate wedding receptions but it's a start and a push in the right direction.
---
Fr Warner D'Souza is now recovering from a happiness headache post the great celebrations.
Fr. Warner D'Souza is a Catholic priest of the Archdiocese of Bombay. He has served in the parishes of St Michael's, Mahim, St Paul's, Dadar East, Our Lady of Mount Carmel, Bandra and at present is the priest in charge of St Jude Church, Malad East. He is a lecturer of Medieval and Local Church History at St. Pius X Seminary, Mumbai. He is also the Director of the Archdiocesan Heritage Museum and is the co-ordinator of the Committee for the Promotion and Preservation of the Artistic and Historic Patrimony of the Church.
Also, do read Fr. Warner's immensely loveable blog: Pottypadre