By Joshy Joseph Karukutty –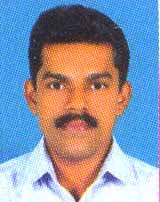 We live in a culture which propitiates the kind of understanding that instructing a child is 'undesirable'. It is so because of the kind of philosophies, psychological theories that have emerged stating that a child left to himself or herself would learn to be refined and civilized. Real life situations and experiences across the globe have proved to the contrary and therefore emphasized the need for grooming children and instructing them from childhood.
The Bible teaches us that – folly is bound up in the heart of a child but the rod of discipline would drive it away. Speaking in this context it is most ideal that a child must fear and respect his parents. Without this element of respectful fear, no child would be able to assimilate and imbibe the qualities taught by his/her parent to him.
Parents these days are so overwhelmed with the thought of fear – of losing favor in the sight of their child, that they fail to correct them. At times children become so aggressive so as to shout and raise their voices at parents, which parents find it difficult to handle effectively. Instead they avert any such situations (unaware of how to tackle them) by being exceedingly nice to the children. Here comes the dangerous plight of parents finally succumbing to the unjust demands and needs of their children.
Role of the Parent
Parents are the disciplinarians, authorities to be respected and obeyed by a child. Honoring one's father and mother gets imbibed in a child through a constant process of instruction. It doesn't pop up immediately one fine morning when the child becomes a major. Parents must be prudent so as to not allow a child to raise his voice to secure a demand of his.
On the other hand children must learn the skill of diplomacy in putting across their opinions and demands in an unoffending and polite way to parents. This kind of mutual understanding should be nurtured within a family. This will prove successful only if the physical, intellectual and spiritual domain of each child's personality is allowed to progress.
A holistic personality is one who has attained an equilibrium in all aspects of his growth needs – physical, mental, intellectual and spiritual. A child must be disciplined to appreciate the need of not just food for the body, but also prayer which is to be his spiritual food.
A child must be trained to receive Sacraments of the Church – the nourishment for his soul. In addition to this, the warmth, appreciation and love of his parents are that inevitable reconciling element that would help him/her wade through all adversities of life with the peace of mind.
Daily reading of the Word of God would facilitate positivity in our minds each day.  This is the best chore to begin a day with – our children must learn to practice. Frequent practice inculcates the sense of habit in a child. An affinity to the Word of God, to Sacramental regularity and to the church would in the long run prove to be the success mantra of each child.
Our generation has experienced barefaced the blessings of a life rooted in the Bible and Sacraments. This needs to be entrusted/ disseminated to our generations for their fulfillment. This is what the Gospel refers to as the house built on the rock and that built on sand.
Home, Sweet Home
Another nook which needs little bit renewal or refurbishing is – the Home. You and I are called to be a father and mother at home. Our children do not look for professionals, businessmen or politicians at home. Every child would long for a house which is his home. As they say – The home is where the heart is. The feel that amidst all tribulations and pressures of life, there is a place of solace, in which I can take refuge, is what draws any child to embrace his home. Here a father and mother have a phenomenal role to play.
Many professionals who have attained envious heights in their career have at the fag ends of their lives mourned the loss of their children. At times it is quite late in life that one comes to an understanding of what were the most ardent and needed priorities of a life. We have been conferred a divine vocation – "of meeting Jesus in his second coming with our families". This should begin right now in our families. We need to find time for each other at home. Even in the midst of all the nitty-gritties of our daily schedules, it is up to us how we would find time to be with our children, our partner.
The extent of help a counselor or third person can give us in this regard is limited; as we are the ones who can best decide and accommodate to our schedules. The concept of work-life balance that management science today teaches us is nothing but discerning what best suits our families for their well-being and togetherness.
Our advocate, consoler and guide – the Holy Spirit can effect dramatic changes in our lives, our families and relationships, the moment we surrender our families to his dispensation. He would remind and enlighten us to make needed changes in our attitudes, our thought processes which would prove instrumental in redemption of our homes.
A humble heart to accept mistakes, to listen patiently even to the most trivial/ subtle thoughts of our children, to respond effectively and empathetically to them, to grow into the most assuring person, doing good to all  – the personality of Jesus who has asked us to walk with him to be builders of homes and societies.
It is then that we can proudly proclaim with St Paul 'If God is with me, who can be against me'…Let me build this confidence in my home to say 'With God in my family, who can dare to be against us'!
Translated  by: Mini Sherino
---
We thank Christeen magazine for giving us permission to run this article which appeared in its January 2018 issue.