Catholic Helpline is Targeted at Those Who Are in Dire Need of Counselling And Help Them Win Back Their Confidence and Put Them on The Right Track.
Bengaluru (Aug 28, 2017): As part of its initiative to offer counselling for those who facing challenges, Indian Catholic Matters, a portal for Catholic resources has launched Catholic Helpline (https://indiancatholicmatters.org/catholic-helpline/). This service is aimed at providing comfort, support and guidance to anyone – be it a youngster, elderly or family and on any issue.
Indian Catholic Matters have lined up well known counsellors who have vast experience in helping out those in trouble. The contact details are given on the website in the Helpline section. The idea is that practically anyone can mail them or pick up their phone and speak to them. Instantaneous! They plan to add more resources in the days to come.
According Rev. Fr. Joshan Rodrigues, an author and communicator par excellence, "Indian Catholic Matters is a much-needed cornerstone in the construction of a truly national and Indian catholic media. This initiative taken by two lay catholics has begun to bring in great writers under one roof, which is going to tremendously benefit Christians and non-Christians alike all over India and abroad," he said.
Fr. Rodrigues further added, "The Catholic helpline initiative offered by the website is another great way in which they will be concretely reaching out to readers and thus making a virtual catholic presence into real life. Good Samaritan action!"
According to the founders who wish to remain anonymous, "we are glad to share that Indian Catholic Matters has found favour among Catholics in India. We are humbled by the wonderful response from the community."
This initiative is in response to the overwhelming support and as part of its ongoing initiatives, They have been fortunate to have some truly committed people resource of the highest calibre ready to offer guidance and support to those needing it. Their resources have extensive experience in handling various issues that affect the Catholic community. The issues can range from studies to teenager problems, raising up children to spousal conflicts, faith issues to managing stress, etc. It's an attempt to fill the void felt for some time of a truly Indian website portal for Catholic resources, they felt.
Some of the wonderful counselling and mentoring resource people who have come forward to help us in this initiative are: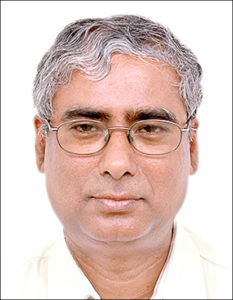 Fr. Arul Raj, CSC
National Director of Holy Cross Family Ministries
Previously he served as the national executive secretary for family commission in Conference of Catholic Bishops Conference of India. He coordinates Christian family counselling services in the archdiocese of Bangalore. He has done his certificate program in Marriage and Family Therapy studies in Guelph University. He has also done his Certificate program in Pastoral counselling education in Toronto Centre for pastoral counselling education. (2004-2006).
Fr. Dr. A.J. Sebastian, SDB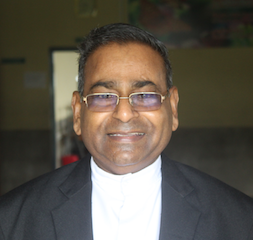 Currently, Fr. Sebastian serves as Resource Person at Don Bosco Institute, Dimapur, where he animates teachers and students.  A gold medallist in English Literature from Manipur University, he holds a PhD in the Poetry of G.M. Hopkins. He is Professor (retired) & Former HoD English for  nearly 10 years, Nagaland Central University, where he taught the UG, PG, MPhil & PhD students for the past 16 years  and guided 10 PhD thesis and several MPhil dissertations.
Fr. Antic Santhosh, C.Ss.R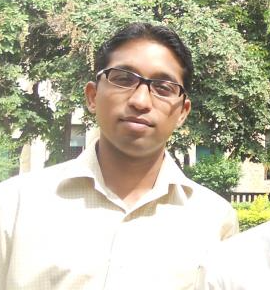 Fr. Antic Santosh is a Redemptorist Priest from the Province of Bangalore. He has been a missioner, involved in preaching parish missions, retreats for youth, accompanying the youth in their journey. He is involved in the Worldwide Marriage Encounter Movement and is now part of the team of the marriage encounter Bangalore. At present he is doing his post graduation in Literature & cultural studies.
Mr. Sunil Mahajan, Founder and Director, Pathfinder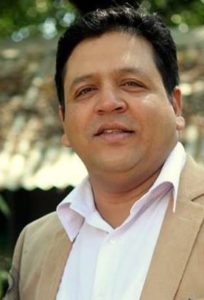 Sunil Mahajan is the founder and director of Pathfinder, a catholic ministry that is involved in working with various institutions in South India. Pathfinder acts as a catalyst to bring about transformation in families, teachers and students.
Joe & Regina Boniface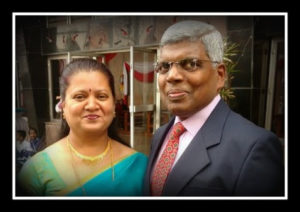 Joe & Regina Boniface have been actively involved with family ministries over the last two decades. They are passionate about working with couples and enriching marriages and strongly believe that God's purpose in marriage is UNITY! They are associated with Retrouvaille and the Disciples of Christ (DoC) community, enriching family life.
Jennifer And Chris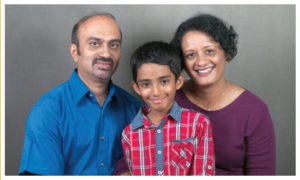 Jennifer and Chris have a special place for 'family' in their hearts and volunteer for family / parenting programs whenever they can.  On the professional front, Chris is an Executive Coach, Leadership Consultant and Director of Lead Strategic Pvt. Ltd.  Jennifer is a Counsellor, Corporate Trainer and Wellness Consultant.  They strive strive to build a strong bond with their son David and this is reflected in the book that Chris has co-authored – 'Good Fathers to Great Dads' a valuable resource book for Christian Dads.   Together, they conduct leadership training programmes both from spiritual as well as professional angles and strongly believe that our lives (spiritual, family,  professional) are integrated and cannot be lived in a compartmentalized manner. They also belong to 'God is in Control' (GIIC) fellowship, a Bangalore-based Catholic professionals ministry dedicated to enabling Christian professionals discover and live their calling as witnesses in the workplace.  They can be reached at jennyius@gmail.com, 9845111015 and chriscoaches@gmail.com, 9980130121.
Indian Catholic Matters – a new home for the Indian Catholic Community — attempts to fill the void felt for some time of a truly Indian website portal for Catholic resources. The website's content is largely written by Indian priests and religious. Contents include news from the Church in India, enriching sermons, articles on various Christian themes, parenting advice, links to various other Catholic TV programmes and resources from across the country.
The community-centric Indian Catholic Matters portal, a self-funded not-for-profit initiative, offers daily reflections and also aims is to educate and inform the community, provide opportunities for sharing spiritual knowledge and incisive insights into our Faith from an India perspective. The site has been listed on the Catholic Bishops Conference of India (CBCI) website. The site is being populated with community spiritual content, features, analysis, reflections, etc., on a daily basis.
For more details, please visit: Indian Catholic Matters Helpline