Fr. Hedwig Lewis SJ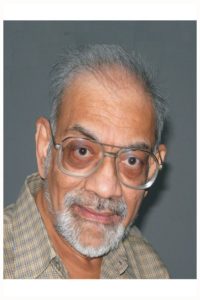 Saint Alphonsus Rodriguez (1533-1617), whose 400th death anniversary will be commemorated on 31 October this year, is a striking example of the transforming power of divine Grace. After a series of life-shattering experiences, he surrendered himself totally to God. He was gifted with that unique spiritual resiliency to effectively integrate prayer and humble service. That is what makes him a larger than life model for all generations
On 31 October 2017, we commemorate the 400th death anniversary of Saint Alphonsus Rodriguez, who is an inspiration for Jesuits to this today. Rodriguez figures as one of the saints who impacted Pope Francis' spirituality in a recently released book by Sean Salai SJ: "All the Pope's Saints: The Jesuits Who Shaped Pope Francis" (2017).
Rodriguez's key principles of sanctity were based on Ignatian spirituality, divine intervention, bitter-sweet experiences, and personal magnanimity. Rodriguez exemplified these characteristics in thought, word and deed. He was easily recognized as a man of God and endeared himself to all. 
Alphonsus was born in Segovia, Spain, the son of a wealthy merchant. At age 12 he was sent to the Jesuit school in Alcala but had to return home abruptly when his father died unexpectedly and his mother needed his help to run the family textile business till he could eventually take over its management altogether. At age 27 he married and had three children. But family life ended when his wife, children and mother died within four years. Then excessive taxes took a heavy toll on his business which inevitably crumbled. He regarded himself as an utter failure. Given his religious upbringing, he spent sad and lonely years in prayer, seeking to do God's will.
At 35, he decided to become a priest as a Jesuit, but because of his advanced age, poor health and limited education, his application was rejected on two occasions. Finally he was taken into the novitiate as a brother on 31 January 1571, at the age of 38. He never looked back or ever withdrew into a shell of self-pity or bitterness. Six months later he was sent to the newly founded Jesuit school of Nuestra Senora de Montesion (Our Lady of Mount Zion) at Palma on the Spanish island of Majorca as doorkeeper – a post he held till his death in 1617.
The story of this unpretentious Jesuit brother illustrates that status and achievements count for nothing for one who accepts the responsibility assigned to one with the conviction that it is God's will. Rodriguez set himself free of egoistic underpinnings; found meaning and fulfilment in the lowliest tasks accorded him, and was zealous enough to give 'more' than was demanded, in the spirit of the Ignatian Magis. Biographies project Rodriguez as a superhero who spiritually survived a typically humdrum, tedious, boring job for 46 years. They regrettably overlooked the tenacity of the uncompromising dedication of the unassuming brother who would inspire generations of Jesuits in the art of religious hospitality! He was a multi-tasker, conscientiously blending 'spiritual conversation' with business while attending visitors; counselled students, and reached out to the poor lounging outside the door. Rodriguez never faced a dull moment.
Rodriguez's marathon is hard to match, but it is not uncommon for Jesuits to have long runs m offices. Especially today, given their diminishing numbers, Jesuits get grounded for decades in routine responsibilities in schools, parishes, missions. Most create time for 'magis' ministries, burn brighter and kindle other fires. Some, nevertheless, burn out, or turn their occupations into preoccupations if not obsessions. Rodriguez set a standard which challenges one to live abundantly (John 10:10) the life that Christ bequeathed us.
Rodriguez displayed unconditional discipleship to his Lord and Master Jesus Christ. He was a brother and companion, serving all as he would Christ personified. "I'm coming Lord," he would cry when duty called. He had personalized his spirituality, and this is what gave depth, appeal and credibility to his convictions. The rosary entwining his  fingers may not always have been used to pray the mysteries but to murmur mantras that connected him with the divinity present everywhere. He was a contemplative in action and spent most of his spare-time in prayer. He was a mystic, as his autobiography penned under obedience would reveal, favoured by God with remarkable mystical graces, ecstasies and visions of our Lord, our Lady and the saints.
What is significant is that at the age of 72, Rodriguez would counsel and motivate Peter Claver, a young student of theology there, to volunteer for "the missions" in the New World! In true Ignatian spirit Rodriguez looked beyond the boundaries of his world and had the universal good of the Society of Jesus at hear – a typical Jesuit charism. Claver achieved sainthood through his indefatigable service to African slaves in Colombia.
Rodriguez is the patron of Jesuit Brothers. The former image of the lay-brother who performed routine duties such as cooking, construction and farming has vanished. Today the Jesuit Brother can hardly be distinguished from the priest, because of his professional competence in several fields. Following Alphonsus Rodriguez, brothers sacramentalize their work and bear witness to God's compassionate love. We need them and pray fervently that their band increase.
---
Fr. Hedwig Lewis SJ is the author of "Profiles in Holiness, Brief Biographies of Jesuit Saints" and "Jesuit Saints without Paint". He belongs to the Jesuit Gujarat Province. Email: hedwiglewis@jesuits.net