By Fr Hervé Morissette, CSC –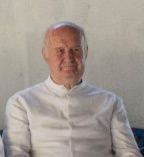 The family remains united
God will reward you a hundredfold for the efforts you make to have His Name hallowed in your home. He will grant you abundant graces of peace and harmony. He will help your children to reconcile faster with one another and with you. They will understand that it is good to turn to Him in prayer, especially as a family, at the end of a busy day filled with joys and sorrows. Prayer increases the spiritual strength and unity of the family.
Even if later on in life they abandon their religious practices and give you the impression to have stopped praying, they will find it easier to rediscover the path to prayer, if you gave them an example when they were with you.
The family members are motivated to take their responsibilities
Family prayer is not an escape from everyday tasks, but a powerful motivation to carry out our duties responsibly in the Church and in society. For without Christ we can do nothing (Ref. Jon 15: 5). If the whole family is humble enough to seek the help of his Spirit in various circumstances of life, all will be helped to bear witness to Christ wherever they go. As it is blessed by God, family prayer strengthens faith, increases mutual love and fills the soul with courage in times of trial.
Some are led to hear God's call
How many lay apostles, how many religious, how many priests in the Church can testify to the fact that family prayer was at the origin of their vocations! When they saw their parents kneeling in humility to pray the rosary along with their brothers and sisters, their hearts were touched and they heard an inner voice saying to them: "Come and follow me."
---