By Fr. Hedwig Lewis, SJ –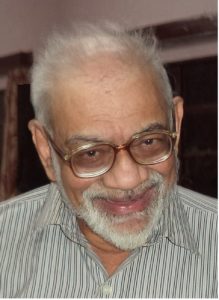 From the early centuries in the history of Christianity, Christians established Easter Sunday to celebrate Christ's resurrection. Then, several Christian communities spent the two or three days before Easter in preparation, especially by commemorating the passion and death of Christ.
In 325 AD, the Council of Nicea issued 20 canons dealing with various aspects of church life, and referred to Lent in Canon Five. The term it used for Lent was tessarakonta, which is a Greek word meaning 'forty'. For the first time in recorded history, we have mention of this period of preparation for Easter as lasting forty days. The number 40 has a long Biblical history: the forty days' fast of Moses, Elijah and Our Lord in the desert at the beginning of his public ministry: "Then Jesus was led up by the Spirit into the wilderness to be tempted by the devil. "He fasted forty days and forty nights and afterwards he was famished" (Matthew 4:1-2).
In many European languages the word for Lent implies 'forty': Quaresima deriving from quaranta (forty) in Italian; Cuaresma coming from cuarenta in Spanish; Carême deriving from 'quarante' in French.
The English word 'Lent', however, was abbreviated from the Anglo-Saxon (early English) word meaning to 'len(gth)en', referring to a seasonal change: Lent comes when the days of winter are 'lengthening', as spring approaches. Thus we have the liturgical "Season" of Lent, not unlike the natural climactic seasons with their distinctive features.
From the spiritual perspective, Lent offers us an opportunity to "lengthen" – stretch out and make space that allows the Spirit to enter and transform us anew.
From early times, the final week of Lent – 'Holy Week' – became distinct and focused on the last days of Christ's life on earth, followed by his resurrection. This is in keeping with the accounts found in the Gospels, though the precise chronology is debated by scholars. The 'week' begins with Passion/Palm Sunday, commemorating Jesus' entry into Jerusalem (Matthew 21:1-9; Mark 11:1-10; Luke 19:21-38; John 12:12-18). It moves to the 'Last Supper' with his disciples on Maundy Thursday. 'Maundy' is derived from the Latin mandatum, meaning commandment, highlighting Christ's challenge to his followers: 'A new commandment I give to you, that you love one another even as I have loved you' (John 13:34).
Jesus' Prayer in the garden of Gethsemane is followed by his arrest and the beginning of his trial. Good Friday – 'good' in the sense that it is the day on which our redemption is realised – commemorates the bitter details of Christ's passion: his scourging and crowning with thorns; his condemnation by Pontius Pilate; his journey to Calvary; his death on the cross; and his burial. Holy Saturday quietly remembers Christ's time in the tomb, and Easter Sunday rejoices in his resurrection 'on the third day' – 'third' in the sense of counting Friday, Saturday and Sunday.
---
Fr Hedwig Lewis SJ is the author of At Home With God, and several psycho-spiritual and professional books. His website:
http://joygift.tripod.com. Contact: hedwiglewis@gmal.com