By Jane Borges –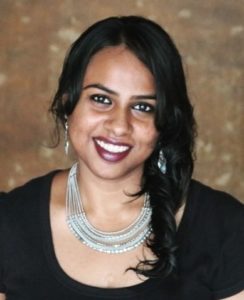 If your idea of a Roman Catholic priest is that of someone clad in white vestments, preaching from a pedestal of a church altar, meet the Ambassadors of Christ. Dressed in black shirts and trousers, the priests with mikes, guitars and drumsticks, don't just believe in spreading the word of God through sermons, but also music — and, we aren't just talking about the spiritual kind. For seven years, this band from the Archdiocese of Bombay, has been belting out hit covers from the 70s and 80s, alongside gospel rock, at several parishes across the city. (Article continues below)
Click below to see them jamming some popular numbers:
The band, which has undergone many a change since its inception, started quite by accident, says Father Melroy Fernandes, who is a pianist, but plays the drums for the group. "We have a Clergy Day at the seminary, where priests get together for a prayer meeting and an exchange of ideas. On one of these occasions, instruments had been placed on stage. Those priests, who knew how to play, went up and began to jam. It was great fun," he recalls. Before they realised, the group had been invited to team up and play for the National Eucharistic Congress, an annual gathering of clergy, religious and laity, in the city.
"Today, the group is one among only seven priest bands in the world," says Father Alban D'Souza, who helms the band. While Father Alban plays the lead guitar, Fr Fernandes (drums), Fr Gavin D'Souza (keyboards), Fr Navin Mendonca (bass), Fr Reuben Tellis (vocals) and Fr Walter D'Souza (rhythm guitar) offer able support. "The idea was to promote the vocation, because very often youngsters think that priests have nothing better to do [than give sermons]. But, to assume that sacred is only serious, is a misconception; it is just one aspect of it," says Fr Melroy. "We wanted to show that beyond priestly duties, there's a lot of fun that unfolds in the seminary, and we also get opportunities to acquire new talents," he adds.
Father Alban agrees. "Many parishioners have come up to me saying they can't believe that priests can play music too. They think we only pray," he says. "For our shows, we try and perform numbers that leave the crowd on their feet. So, whether it's gospel, spiritual or popular hits, it's about getting our parishioners involved. Sometimes, we also combine preaching with music," Fr Alban adds. The band usually performs when invited by parishes. While they don't demand a fee, Fr Alban says that they need to cover the costs of hiring instruments and technical equipment, including lighting and sound. Despite prior commitments with their respective parishes, the group meets regularly for long rehearsal sessions in Borivli. "There are weeks, where we have nothing lined up, and then, sometimes we have at least three shows a month," says Fr Melroy. "And, we need to keep learning new songs, because we play so often that we can't afford to repeat the numbers," says Fr Walter.
"This is also a good incentive for us to learn from each other. It helps build camaraderie." But mostly, they say, it's helped spread the love of God, through song and dance. "And, I think it's a wonderful thing," says Fr Alban.
---
Text and image is used with permission from Mid-Day. This article first appeared in Mid-Day on December 17, 2017.