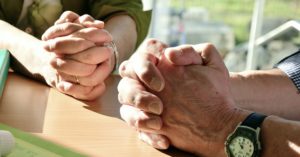 Want to talk to someone who can help you with motivation, handling stress, setting priorities, studies, spousal relation, job preparation, soft skills, etc?
Helpline is a new outreach initiative brought out by Indian Catholic Matters where Catholics can reach out for guidance, support, comfort, etc for the issues they are facing. The resources below who have graciously volunteered provide comfort are people who have excelled in their respective fields. They are just a phone call/email away. God Bless them! 
Please feel free to touch base with them. Help them to help you!
Alternately, if you wish to mail separately. Please do so at: info@indiancatholicmatters.org. We will help find the right resource connect for you. God bless.
For Families: Fr. Arul Raj, CSC
National Director of Holy Cross Family Ministries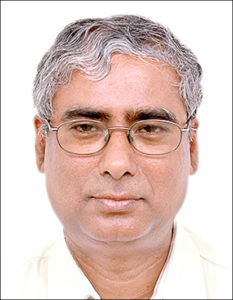 Mobile: 099005 17523
Email; arulraj@gmail.com
Fr. Arul Raj is the National Director of Holy Cross Family Ministries in India. Previously he served as the national executive secretary for family commission in Conference of Catholic Bishops Conference of India. He coordinates Christian family counselling services in the archdiocese of Bangalore. He has done his certificate program in Marriage and Family Therapy studies in Guelph University. He has also done his Certificate program in Pastoral counselling education in Toronto Centre for pastoral counselling education. (2004-2006)
For Students: Fr. Dr. A.J. Sebastian, SDB
Mobile: 07005022503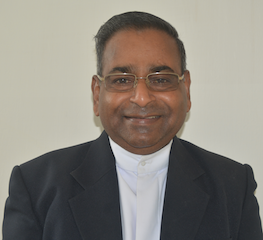 Week days – between 8 am to 6 pm
Sundays – 11 am to 6 pm
Fr. Dr. A.J. Sebastian SDB is a Catholic Priest belonging to the Salesians of Don Bosco, Dimapur. He has been in the field of teaching for over 40 years from schools to the University, guiding and counselling students to get the best out of them.  He is Professor (retired) & Former HoD English for  nearly 10 years, Nagaland Central University, where he taught the UG, PG, MPhil & PhD students for the past 16 years  and guided 10 PhD thesis and several MPhil dissertations.
After his voluntary retirement in 2014, he has been fully committed to youth animation through his blog www.studenthelpline.co.in. Currently, he serves as Resource Person at Don Bosco Institute, Dimapur, where he animates teachers and students. He is available for in-service-Orientation Programmes for School and College Teachers as he loves to animate teachers to  bring out the best in them in their teaching mission.  A prolific writer Fr. Sebastian has authored/edited 21 books & anthologies and written over 90 papers for National and International Journals and anthologies. A gold medallist in English Literature from Manipur University, he holds a PhD in the Poetry of G.M. Hopkins. The research was undertaken in collaboration with Hopkins' Center at Gonzaga University, Spokane, USA. He also holds a PG Diploma in Psychological Counselling.
For Youth: Fr. Antic Santhosh, C.Ss.R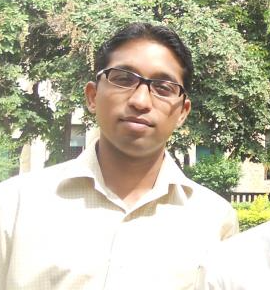 Mobile: 94803 29146
Email: anticcssr@yahoo.com
A Redemptorist Priest from the Province of Bangalore. He has been a missioner, involved in preaching parish missions, retreats for youth, accompanying the youth in their journey. He is involved in the Worldwide Marriage Encounter Movement and is now part of the team of the marriage encounter Bangalore. At present he is doing his post graduation in Literature & cultural studies.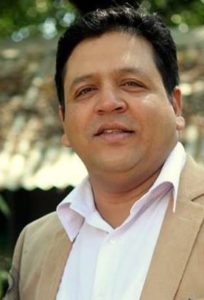 For Families, Teachers and Students: 
Mr. Sunil Mahajan, Founder and Director, Pathfinder
Mobile: 099456988665
Sunil Mahajan is the founder and director of Pathfinder, a catholic ministry that is involved in working with various institutions in South India. Pathfinder acts as a catalyst to bring about transformation in families, teachers and students.  He can be reached at: sunilmahajan4@gmail.com.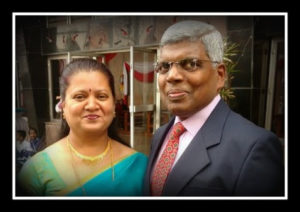 For Couples: Joe & Regina Boniface
Joe & Regina Boniface have been actively involved with family ministries over the last two decades. They are passionate about working with couples and enriching marriages and strongly believe that God's purpose in marriage is UNITY! They are associated with Retrouvaille and the Disciples of Christ (DoC) community, enriching family life.
You can reach them on:
Joe: 9902515984
Regina: 9845182373
regnjoe@gmail.com
For Families: Jennifer and Chris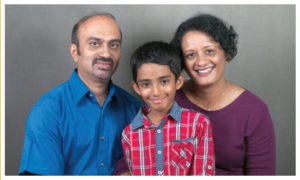 Jennifer and Chris have a special place for 'family' in their hearts and volunteer for family / parenting programs whenever they can.  On the professional front, Chris is an Executive Coach, Leadership Consultant and Director of Lead Strategic Pvt. Ltd.  Jennifer is a Counsellor, Corporate Trainer and Wellness Consultant.  They strive strive to build a strong bond with their son David and this is reflected in the book that Chris has co-authored – 'Good Fathers to Great Dads' a valuable resource book for Christian Dads.   Together, they conduct leadership training programmes both from spiritual as well as professional angles and strongly believe that our lives (spiritual, family,  professional) are integrated and cannot be lived in a compartmentalized manner. They also belong to 'God is in Control' (GIIC) fellowship, a Bangalore-based Catholic professionals ministry dedicated to enabling Christian professionals discover and live their calling as witnesses in the workplace.  They can be reached at jennyius@gmail.com, 9845111015 and chriscoaches@gmail.com, 9980130121.