By Fr Antony Christy, SDB –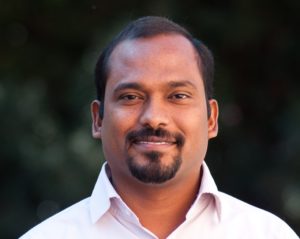 A couple of days back, in a musical programme on a popular channel in India, there was a young music director felicitated for the 100th film in the making, with his composition of music. Coming to the end of his speech, he thanked the school where he began his music journey, and named it saying: "Thanks to the encouragement I received at Don Bosco, that is what has made me what I am today!"
An immediate association in India, to the name Don Bosco, is usually the schools across the country that have produced great personalities and sometimes even prodigies! An association, though not mistaken, but with an incredible lacuna that cries out for recognition, even after more than a century of Don Bosco's presence in India.
'Don Bosco' is not merely a group of prestigious educational institutions and if one is of that opinion, it should be clarified that it refers only to a mere meagre percentile of the real truth. Don Bosco, is a dream, a dream worldwide that implanted itself in the Indian soil in 1906 and is growing ever since with an utmost commitment to the youth and to their future!
Don Bosco can be considered one of the most successful founders of a Religious Congregation in the 19th century! By the time he died, exactly 130 years before (31st January, 1888), he had founded a Religious Congregation for men (Salesians of Don Bosco), a Religious Congregation for women (Daughters of Mary Help of Christians, also called Salesian Sisters of Don Bosco) and a Lay Association of Salesian Cooperators – each of which has members not less than 14,000 worldwide today! And together called 'Salesian Family', today there are over 25 components added to these three original units and it has become a great movement – all fruit of one man's dream!
John Melchior Bosco, born on 16th August 1815, had an unfortunate childhood. His father died when he was two, and his already poor family plunged further into poverty. It was such a huge task ensuring every day food, that nothing of study or education could be thought of in that household.
But Johny was intellectually a gifted child. Thanks to a parish priest who came to his aid and offered to teach him basics, seeing the calibre of the boy. But that would not last long either, as that good hearted priest died within a year and a half. Johny's eldest brother who by then was taking the economic reins of the household, could hear nothing of John other than his lending a hand at the farm. John had to leave home at nine, in search of his destiny because he was sure God had something great planned for him…yes he saw it in a dream! He began to chase that dream, at a farm as a farmhand, at a tailor's as an apprentice, as a shoemaker, as a blacksmith and what not.
And the dream came true: he worked, earned, studied and became a Priest and dedicated his life for the street urchins and orphans who were considered unwanted elements of the society! In a view to assist that vision continue, he gathered his followers and that was what the Congregation was all about. When he wanted the same to be done for the girls, the Sisters' congregation was born. Though he died in 1888, he had seen the Congregation set its foot in India… again in a dream! That would happen only as late as 1906 when the Salesians from Italy arrived at Tanjore, Tamilnadu on January 14, 1906. The dreamer is alive today, in more than 2,500 Salesians in India who have organised themselves into 11 provinces!
The prestigious Don Bosco schools are just a drop in that ocean of work the sons and daughters of Don Bosco carry out in India. There are schools amidst the slums and schools in villages that cater to the less fortunate sections of the globalised society today – in fact these schools number almost 10 to 15 times more than those well known prestigious ones!
There are works specifically undertaken for the boys and girls on the streets – have you come across centres called Don Bosco Anbu Illam (house of love) in Tamilnadu, BOSCO Mane (House) in Kerala, Yuvodhaya (the Rise of the Young) in Karnataka, Navjeevan (New Life) in Andhra and Telangana, Ashalaya (Haven of Hope) in West Bengal, Shelter in Maharashtra… these are varied names for one single-minded commitment – to give meaning to the lives of the thousands of young on the streets of India. These centres have grouped themselves under the banner DBYaR – Don Bosco Youth at Risk, going in search of these lives and souls at risk and setting them ablaze with that Love the almighty has for them!
DB Tech India, is another initiative to reach out to the dropouts, those who find an aversion to study, those who cannot afford studying and those who have no possibility of studying further, making them employable by offering them a skill training. Yes, education is at the heart of the mission of Don Bosco for India – but that does not mean merely degrees and marks or diplomas and certificates, but bringing out the best within a young boy or a girl, for his or her wellbeing and for the sake of Nation building!
Don Bosco is considered by the Church the Father and Friend of the young – that is the official title the Church has given. It is a perfect recognition of someone who said looking at his young sons, "for you I study, for you I work, for you I am ready even to give up my life… my life, till its last breath, is for you!" As we celebrate Don Bosco, a great gift from God to youth of the world, specially those of them who are less fortunate – it is a call to the entire society to attend to the young, to assist them, listen to them and accompany them, not just for their good, but for a tomorrow filled with hope!
---
Fr Antony Christy  is a Salesian Priest from 2005, who has a Masters in Philosophy (specialisation in Religion) and a Masters in Theology (Specialisation in Catechetics). He is currently pursuing his doctoral research in Theology at Salesian Pontifical University, Rome. Walking with the Young towards a World of Peace and Dialogue is the passion that fires him on.