By  Bro (Dr) Thomas Kidangan-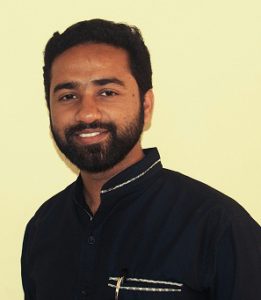 The vocation of being a doctor and a priest have some similarities. The ministry of a doctor is mainly administering to bodies while that of a priest is tending to souls.  This brief story is an account of my vocational journey to the priesthood from the medical profession.
When my uncle told that doctors need to be available for service all throughout the day I took a decision to be one who can give self-less service. While learning the ropes in achieving my goal at Amala Institute of Medical Sciences, Thrissur, the education hub of Kerala, I realized that the people of this region needed doctors with 'super-specialist qualifications' or fame. Though I was motivated to give free medical service, I wondered even if I were to give free service in my locality, would anyone come to me?
Being a part of the Jesus Youth movement in my campus, I heard that there was a dire need of doctors in mission areas, where people dream of getting minimum healthcare. Hence, I desired and prayed to share God's gift that I had received with the needy. God also had given me a realization to differentiate between profession and vocation, and that all are not called to married life. Coming from a god-fearing family I always had every opportunity to choose my vocation for priesthood and so at a very young age I dreamt of becoming a doctor and priest. It looked as though it could never happen but God has his own ways to realize our dreams, if it His will.
The Camillian Order was started with St Camillus de Lellis desire to Minister to the Infirm in 1582.  Since then this Order has spread all over the world, including India (www.camilliansindia.org).  I came across the great work being done by the Camillians in the area of healthcare to the HIV affected and others.  This kindled a desire in me to attend a camp at Bihar, run by the Camillians Task Force to serve the flood victims of Bihar in Purnea and Bettiah districts of Bihar after the recent devastation of the flood.
Here I am here today, as a Camillian novice working in the villages of the flood affected Bihar, with complete satisfaction and commitment. St. Joseph Moscati (http://www.savior.org/saints/moscati.htm), a doctor by profession once said to his doctor disciple, "Not science but charity has transformed the world!"
In my limited experience so far, I still feel that we have a good number of doctors to spare for the unreached villages who are still dreaming of basic healthcare. It's not an easy task to reach out to these places, since it requires each one of us to move out of our comfort zones and take sacrifices. Being a doctor in the cities where the patient doctor relationship is taking a customer-client status, the era of seeing a doctor as equivalent to divine healer is long forgotten. Doctors are not ready to take risks to save lives as they are afraid to come under legal scrutiny. Thus the span between the patient and the doctor is on the ever increasing tangent.
At this juncture, it is necessary for each one of us to revive this broken relationship, with acts of charity. There are many examples, but still I was particularly inspired by a Brazilian Camillian doctor (and priest) named Raul Matte who began a project 'Camillians at the mouth of the river Amazon'. Forty years up and down the river he has brought health and spiritual care to the indigenous population.
My decision to become a priest after taking up the medical profession has not been easy.  But I realized that many can replace me at my hometown but very few come forward to reach out to these trying situations.
All throughout the day from the beginning of camp till the time we had to forcefully stop the camp, we had people thronging towards us. It was a pity to see the dejected and angry faces who couldn't make it to see us, after coming from a long distance. At this point I understood what it means to be a part of a mission and the significance of mission doctors.
There is a huge difference in sense of satisfaction while working in our comfort zones and in places beyond our comfort zones. The sense of contentment which filled my soul, echoed the words of Pope Francis, "Reach out to the periphery…" If we can't offer a helping hand to those needy people, we are sure to be replaced by quack doctors with fake degrees, which is very much evident in the villages I visited.
Dear friends it doesn't cost much if we can spend one tenth of our time for these unreached. The words of Jesus "The harvest is plentiful, but laborers are few…" (Lk 10:2), is still relevant in every Christian's context. These words ring in my years as I pursue my path to the priesthood.
I share my story to tell you to please listen to God's voice in your life. He might be calling you for a mission which the world thinks is crazy, but only by following His call and plan, you will experience true satisfaction, joy and peace.