By Fr. Sebastian Vadakumpadan –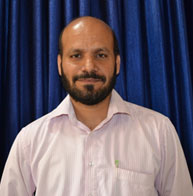 During one of my recent visits to the Lucknow jail, a lady prisoner asked me, "Father, I am here for the last 26 years. Can you do something for me?" This question struck me quite hard. In this year of mercy, what I did do so far for my brethren? This set me thinking.
In this context, one of the things that is indeed heartening to hear is that most volunteers had visited prisons regularly this year and interacted with prisoners. It is a fact that many prison releases (based on various good conduct parameters) are coordinated with the help of many volunteers, dioceses, congregations and generous people. It is acts such as these that help in reforming prisoners. We extend our gratitude to all.
In the above context, I'm reminded of an interesting story related to volunteering.
A forest fire was engulfing all the trees and plants. All the animals were trying to escape from fire. There was a bird that was taking the water from the lake and trying to dowse the fire. Seeing this, a lion while on its own way to escape asked the bird in sarcastic tone, "Are you a foolish bird trying to dowse the fire with little water of yours?"
The bird answered, "Yes, I am foolish bird, but what are you doing on your part to dowse the fire? Nothing, but trying to escape."
The bird is an icon of challenge before us. We always see our comforts. We do not want to extend our support to address the problems of the society. Problems of others are not ours and not our concern. We don't want any trouble. We always throw the waste on to road. We don't want to bury it. We forget the fact that we are all interconnected and the ripples of our action or non action are bound to affect others.
On another not, there was a finding of a research mentioned in the book of Fr. Boby Jose called "Vathil". The research was done on mother rabbit and its four kits. The kits were taken far away and killed brutally. Every blow made on each kit was sensed by mother rabbit. Even during the brutality the mother was strongly connected its kits even though she was far away. In a sense, we too are all connected and are called to extend help to our brothers and sisters.
It's time to pose this question to ourselves, "What did I do to help my brethren?"
---
Fr. Sebastian Vadakumpadan (BA, LL.B and LL.M) is a priest of Archdiocese of Ernakulam – Angamally and a native of Muringoor, Trichur, Kerala. He was ordained on 7th of Feb, 1996. He is an advocate and practiced in the High Court of Kerala. He is a former Asian delegate of International Commission of Catholic Prison Pastoral Care for Asia and earlier national coordinator for six years. He is at present the National Coordinator for 5 years and Secretary to CBCI for Prison Ministry India Desk