By Adrian Stevens  –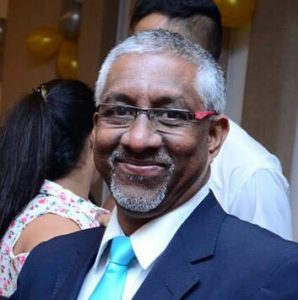 "The most important thing a father could do for his children is to love their mother. " – Rev Fr.Theodore Hesburg
Summed up beautifully by Fr. Hesburg and yet on a lighter note, which mothers are our modern day fathers falling in love with. It may sound funny but in the context of the world we live in, it seems imperative that strong marriages are what makes strong fathers and that is what we are pursuing.
Also read:
Worldwide Marriage Encounter: One Weekend Can Change Everything!
Marriage Lived on Earth, But Child Gifted By God!
World Marriage Day: Choosing To Love
The conceptual beginnings of the memories and experiences of our own dads will be surely tested in the refiners fire of marriage when two become one. The sacrificial love of a spousal relationship is what hones the relationship we build with our children. And it is in this beautiful environment that fatherhood blossoms.
"Authentic married love is caught up into divine love and is governed and enriched by his redeeming power and the saving activity of the Church, so that this love may lead the spouses to God with powerful effect and may aid and strengthen them in sublime office of being Father or Mother "  – Gaudium et spec, para 48
This journey that I have embarked upon has been blessed by my creator who gave me a companion in the form of Maryanne. It has been my personal endeavour to work on this relationship right from day one of our marriage. I recall one day when our marriage was almost a decade  old I suggested to Maryanne that we respond to the Marriage Encounter weekend that was announced in Church. Maryanne's response was a natural one " why do we need to go to a marriage encounter weekend, we are quite happy as we are" But the need to be intimately entwined in matrimony was deeply engrained into my psyche. It could not have been a better investment of our time, in fact I recommend Marriage Encounter a Catholic initiative to every young couple married for three years or more. Our primary role as husbands will clearly define our role as dads as we journey on.
The framework of fatherhood has been developed on partnerships and relationships which begin in our marriages. Dealing in love has been paramount in the role of a dad and it couldn't be nurtured better if not for a strong spousal relationship. A child needs security and self worth and these qualities can never be delivered naturally if we were not loved first. Traditionally fathers have been seen as providers and protectors, the bread winner of the family. Today however the roles have been broadened to pastor and playmate as we guide and bring up our little ones. The love we bear as husband and wife and the individual flavour we carry through in our roles as father and mother is a fore shadowing of the love of Christ our children will one day encounter. It is in this relationship that I truly believe that we are made in the image of Christ. And if i were to extend this, the fathers love is the DNA of our heavenly fathers love that our children will experience and develop through their Christian formation.
In summary I'd like to quote from  Pope John Paul II's Familiaris Consortio, para 25: "Love for his wife as mother of their children and love for the children themselves are for the man the natural way of understanding and fulfilling his own fatherhood. Above all where social and cultural conditions so easily encourage a father to be less concerned with his family or at any rate less involved in the work of education, efforts must be made to restore socially the conviction that the place and task of the father in and for the family is of unique and irreplaceable importance "
---
Adrian Stevens is a brand strategist and an experienced marketing consultant. As a professional brand consultant he has enjoyed success serving large multi national corporations like Olgilvy and smaller start ups too. He helps business entities thrive in the market through strategic innovations, defining the business strategy and working to help the whole organisation live out the vision and mission of  its founders.  Married to Maryanne he has three wonderful daughters Anika, Ashara and Abigail. He is passionate about brands and has coauthored a book with Chris D'Souza titled Good Fathers To Great Dads. Adrian has a bachelors degree from Bangalore University and a post graduate qualification in marketing management.