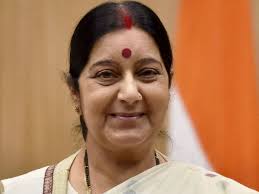 Muscat/New Delhi/Bengaluru: Kidnapped Indian Catholic priest Fr. Tom Uzhunnalil has been released and is now flown to Muscat, the Oman government said on Tuesday.
India's Minister for External Affairs, Ms. Sushma Swaraj, confirmed the news and tweeted, "I am happy to inform that Father Tom Uzhunnalil has been rescued."
Fr. Uzhunnalil, who hails from Kerala, was abducted in March 2016 by terror group Islamic State from Yemen which attacked an old-age home run by Mother Teresa's Missionaries of Charity in southern Yemeni city of Aden. In that gruesome incident, four gunmen posing as relatives of one of the residents at the home burst inside, killing four Indian nuns, two Yemeni female staff members, eight elderly residents and a guard.
Earlier, Swaraj had told Parliament that all efforts were being be made to secure Father Tom's release. She informed Parliament that Prime Minister Narendra Modi himself has spoken to various countries through which contacts can be established in Yemen.
Swaraj had said it takes more time to secure release of people who are held captive and asked the MPs to keep "faith" in government's efforts to trace the abducted priest. She had also held extensive talks with Yemeni Deputy PM over his safety.
The Sultanate of Oman helped to find and rescue the priest, the government said.
"In response to the Royal Orders of His Majesty Sultan Qaboos bin Said and as per a request from the Vatican to assist in the rescuing of a Vatican employee, the concerned authorities in the Sultanate, in coordination with the Yemeni authorities, have managed to find a Vatican government employee. He was transferred this morning to Muscat in preparation for his return home," the government said in a statement online.
Fr.  Uzhunnalil expressed his thanks to God Almighty and to His Majesty Sultan Qaboos bin Said, and wished him good health and wellness. He also thanked his brothers, sisters and all relatives and friends who prayed for his safety and release, the statement added.
Bishop Paul Hinder, Apostolic Vicariate Of Southern Arabia, Abu Dhabi, UAE is happy to inform that Fr. Tom Uzhunnalil SDB, who was abducted during the attack on the Care Home run by the Missionaries of Charity in Aden, Yemen on 4th March 2016 has been released today. He is now is safe hands.
The Bishop thanks all those who were involved in the release efforts and all those all over the world who prayed unceasingly for the safe release of Fr. Tom.
Representatives of the Salesian order met last month with Ms. Sushma Swaraj, to press for more government action in the quest to secure the release of the priest. The foreign minister had said that the priest was alive, and said she also added that he would be freed soon. She promised that the Indian government would continue diplomatic efforts on his behalf.
In May this year, a video of the Indian priest was posted online and he was seen to be in poor health, calling for help. "They are treating me well to the extent they are able," the white-bearded Uzhunnalil said, speaking slowly in English.
"My health condition is deteriorating quickly and I require hospitalisation as early as possible," he added in the recording.
The date April 15, 2017 was written on a piece of cardboard pasted on his body.