By Dr Jeanette Pinto –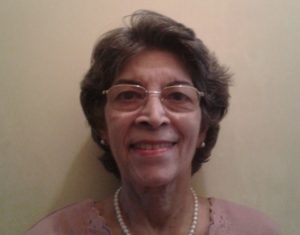 Every single day we read and hear of various brutal atrocities committed all over the world regardless of the loss of human life. Human life is precious, it is God given.  How then can people go about attacking, raping, killing and murdering without any feeling or respect for another fellow human being?  I was wondering what makes people so angry, hateful and violent that they indulge in such horrific anti-life activities.
Suddenly my thoughts transported me to Auschwitz- the Nazi concentration camp and the holocaust, where horrible atrocities and base anti-life acts were committed by human beings. Millions of innocent people had not only lost their freedom but also their lives and I asked myself, who really is Pro-Life?
I had visited Auschwitz on one of my European tours and was shocked beyond despair. The camp buildings, prisoner barracks, latrines, guard house, watch towers, gas chamber, and crematorium were obnoxious to view.  The exhibits in the Memorial museum had thousands of photographs, artworks, paintings, graphics, and letters, testimonies of the deported Jews. There was a hall where two tons of hair shaven from unfortunate victims was displayed, another stuffed with labelled suitcases, spectacles, artificial limbs, children's clothes bowls and toys, prayer shawls etc. Seeing all this sent silent shock waves through the tourists and visitors who were all deeply saddened.
Suddenly I found myself standing in front of the Prisoner's barracks. The guide's commentary mentioned  that in July 1941 a man from Kolbe's barracks vanished, prompting SS Karl Fritzsch,  the deputy camp commander to pick 10  men from the same barracks to be starved to death in Block 13 (notorious for torture) in order to deter further escape attempts. (The man who had disappeared was later found drowned in the camp latrine) One of the selected men, Franciszek Gajowniczek, screamed out pitifully to save him, lamenting his family – Kolbe was moved with compassion, and volunteered to die in the place of this stranger. He gave his life in Auschwitz in exchange for a young husband and father. What a tremendous sacrificial act? He was truly Pro-life.
During the time in the cell he led the chosen men in songs and prayer. After three weeks of dehydration and starvation, only Kolbe and three others were still alive. Finally Kolbe was murdered with an injection of carbolic acid. Their corpses were dumped into a mass grave, indeed treated in the most undignified manner.
Who was Kolbe? He was none other than Maximillian Kolbe a Polish Conventual Franciscan friar who was ordained in 1918. His parents were first basket weavers, later owned a small shop. He had four brothers. During the Second World War he provided shelter to 2,000 Jews who he hid from Nazi persecution in his friary in Niepokalanow. On February 17, 1941, he was arrested by the German Gestapo and imprisoned in Pawiak prison, and on May 25 was transferred to Auschwitz I as prisoner # 16670.
Kolbe was canonized by Pope John Paul II on October 10, 1982 in the presence of Franciszek Gajowniczek, whose life he had saved. Upon canonization the Pope declared St. Maximilian Kolbe a martyr of charity. He is the patron saint of drug addicts, political prisoners, families, journalists, prisoners and the pro-life movement. Pope John Paul II declared him the "the Patron Saint of our difficult century."
Today most people on this planet still live in 'subhuman living conditions, arbitrary imprisonment, deportation, slavery, prostitution, human trafficking, and abuse of elderly as well as disgraceful working conditions where they are treated as objects more than human beings.'  "All these things poison human society", said Pope John Paul II at the World Youth day in the USA in 1973. Human life is truly sacred.
What does humanity need? It needs a civilization of love to transform society, a culture of life and pro-life people to bring joy and happiness into peoples' lives. Being pro-life encompasses an all-inclusive world view. We should treat all people with dignity and respect; reach out to the ill, disabled, displaced, the vulnerable, the challenged, and the elderly. We need to have healthy relationships and live in a godly peaceful environment.
It is important that we oppose all that is anti-life namely abortion, euthanasia, sex abuse, embryo destructive research, and the like. We must stand up for the weak and innocent, the defenceless, voiceless and powerless masses.  Scripture tells us: "…. Choose life, so that you and your children may live."   Dt. 30:19.  We can choose our thoughts, words, actions and expectations; this helps us to have control of our life. No one is perfect; we grow only to the extent that we support one another.
Life is a journey made of happy, sad, good and unhappy moments yet we are given choices to pick from; so if you decide to remain cheerful no matter what life has to offer, your attitude will make your life much better. Treat people with respect and affection, care and love your family members, cherish and value your friendships, treasure a memory, for we were created to love and be loved. This helps to have a pro-life attitude. The teachings of the Catholic Church are very clear. We must learn to protect, promote, preserve and defend life right from conception to a natural end – that is to be pro-life.  So stand up for what is right, even if you are standing alone.
---
Dr Jeanette Pinto, an educator for the past 5 decades, headed the Department of History was Vice Principal of St. Xavier's College Mumbai, and retired as Principal of Sophia College, Mumbai.  She is a counsellor and conductor of Personal Enrichment Programmes for students and teachers.
She set up the Human Life Committee in the Archdiocese of Bombay.  As a sex educator she has given talks on Human Sexuality in India and abroad. In 2014 she received the Rachana Outstanding Woman of the Year for her Pro-life work presented by the Diocese of Mangalore.  She has attended many National and International Pro-life conferences and given talks at other fora on various women's issues.
She is author of a couple of books, her most recent ones are titled: I'm Pro-Life Are you? & Sex Talk: Parent to Child. She has also written a number of articles on a variety of themes and subjects, which have been published in research journals, The Examiner and other Catholic publications.