By Fr Joshan Rodrigues –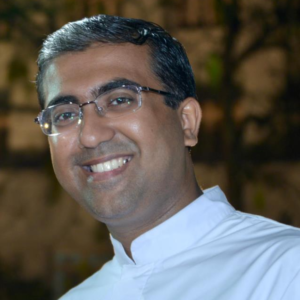 On November 4, Sr. Rani Maria will be 'beatified' in Indore (the place where she worked) in a formal ceremony led by the Prefect of the Congregation for the Causes of Saints (Rome). Does this mean that India will have a new saint? Not exactly, since being beatified is the second-last stage before being declared a Saint (which is usually done by the Pope in Rome). From November 4, she will be called 'Blessed' Rani Maria. This brings me to two points: First, do I – as an Indian Catholic – know who the saints are from my country? And second, what is the difference between being proclaimed Servant of God, Venerable, Blessed and Saint? Well, these are the four stages in the process when someone is declared a Saint. I list them briefly below: (sourced from Catholic Link)
Servant of God
A cause is presented to the Congregation for the Causes of Saints and it is accepted.
Venerable
After the cause is approved, the Congregation for the Causes of Saints declares that the person has lived the Christian virtues heroically.
Blessed
The Congregation recognises that the person is in Heaven. This requires that a miracle has taken place through the intercession of that person. In most cases, the miracle is a healing. 
Saint
After beatification, a second miracle is needed to declare someone a saint. After this, the Pope summons all the Cardinals of the Church and the date for the Canonisation ceremony of the saint is determined.
On November 4, Sr Rani Maria will be declared 'Blessed' which is the penultimate (second last) step in the canonisation process. Sr. Rani Maria's cause of canonization began in 2003, and she was declared a 'Servant of God' four years later. The beatification ceremony will be held on Nov 4 on the grounds of St. Paul's school, adjacent to the Bishop's House in Indore. Cardinal Angelo Amato, who serves as the Prefect of the Congregation for the Causes of Saints will lead the ceremony. Several bishops from India and abroad, family members of Sr. Rani Maria, nuns of  Franciscan Clarist Congregation will take part in the ceremony along with representatives of various congregations.
For more on the life of Sr. Rani Maria and an interview with her very own sister who is also a nun in the same congregation Sr. Selmy, click: Forgiving A Murderer Is An Act of Divine Grace:
Coming back to my first point, Who are the Indian Saints? I think we ought to know this.
First, there are the Saints of Indian origin:
St Gonsalo Garcia

St Joseph Vaz

St Kuriakose Elias Chavara

St Euphrasia

St Alphonsa
Then there are the Saints who were not born in India, but who worked and died in India (whom we no doubt, consider as our very own):
St John de Britto

St Teresa of Calcutta
Sr Rani Maria will join three other 'Blesseds' from India:
Bl. Devasahayam Pillai

Bl. Augustine Thevarparampil

Bl. Mariam Thresia
On the internet, one is bound to find many more Indian names among the Venerables and Servants of God. There are also some foreign missionary saints in the early centuries who worked in India for some time. For e.g. some would wonder why St Francis Xavier is not included in this list. He did not work exclusively in India, travelling in many places around the Orient though he spent a significant amount of time in India. In fact, he died on a little island off the coast of China. His mortal remains lie in reverence in Goa.
However, the ones mentioned above are the principal ones that we need to remember as our very own. It would be a bit tedious to provide information about each of these saints here in this article. I recommend a simple google search to find out more about their life and what we can learn from them. 
---
Fr Joshan Rodrigues is from the Archdiocese of Bombay, India. He is currently studying Institutional and Church Communications at the Pontifical Holy Cross University in Rome. Travelling, reading and social media are his passions. His drive is to make Church teaching more accessible to younger audiences and he holds G.K. Chesterton, Bishop Robert Barron and the Venerable Fulton Sheen among his role models for this task. He analyses different aspects of daily Christian life and culture through catholic lenses in his blog, Musings in Catholic Land.