By Team ICM –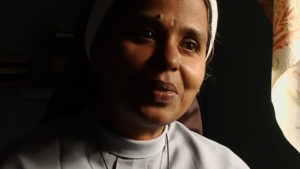 When I first came across a recent news report of Beatification of Sr. Rani Maria on November 4. I thought to myself it would be great to get a perspective from someone close to her. My co-founder had similar thoughts. We then realised that Sr. Rani's younger sibling Sr. Selmy Paul is also a nun at the same Franciscan Clarist Congregation at Indore. He worked the phones and at last we could get hold of her Indore number.
Also Read:
Sr. Rani Maria (born Mariam Vattalil) was from Pulluvazhy, a small village in the Ernakulam district of Kerala. Sr. Rani was the second of the seven children, Sr. Selmy is the sixth child to her parents. Sr. Rani joined the Franciscan Clarist Congregation and assumed the religious name of "Rani Maria" upon joining and entering their novitiate.
After working in Bijnor and places like Odagady in UP in early part of her vocational life, she was transferred to Indore (Madhya Pradesh) and came to be known as 'Indore Rani' . In Madhya Pradesh she worked among the poor and landless for just wages and other rights with a missionary zeal. This angered the landlords and they hatched a plot to finish her off and contracted Samundar Singh and two others to execute the murder.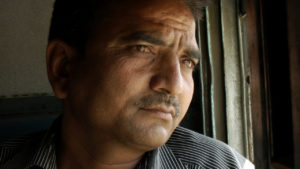 Sr. Rani was brutally attacked with a knife by Samundar on 25 February 1995 (22 years ago) while she was travelling in a bus to Indore. She had over 40 major injuries besides 14 bruises. She was buried at Udaingar in Dewas district in Indore district.
We had our own apprehensions over talking about this incident with Sr. Selmy (her baptised name is Celine) over again. But then, it turned out to be a divine experience. Excerpts:
At the outset, thank you very much Sr. Selmy for speaking with us. To begin with, it is very difficult to forgive someone who has hurt us. How was it that you and your family could forgive someone who had murdered your own sister for no fault of hers?
Many people have asked me: "How could you forgive the man who killed your sister?"
I can only say that it was done by the grace of God. It was not our will but God's will. In a sense, I think that God fulfilled my sister's wish.
Your Word is a lamp to guide me and a light for my path (Psalm 119:105). Sr. Rani Maria had written this Bible verse in bold letters on her wardrobe in her room.
The incident must have come as shock. How did you cope up with this?
When I received the news of my sister's death, I was at the provincial house in Bhopal where I was being treated for cancer. I was preparing myself to face death when they told me about my sister's  death. I felt extremely sad. I was wondering Why did God have to take my sister who was working  instead of me, lying sick in my bed.
I couldn't accept it.
From the moment I knew that it wasn't an accident and that she had been killed.
I would have never thought it possible of being able to forgive the murderer. I was in pain and full of anger. I kept on asking why do they do such a thing? I could not sleep that night.
The incident happened on a Saturday, the next day I arrived in Indore early in the afternoon at the Bishop's house where her body was kept. I entered a room and saw sister's body.
I could not bear the sight of her wounds. I felt a great relief. After I had seen and touched her body, I began to hear my sister's voice telling me: "I have no fear of dying for the poor".
She would often tell me: "If the nuns don't help the poor, who else will? So, I am not afraid to die for them."
Her words echoed in my mind. It was her desire to die for the poor. She was not afraid of it all.
At her death, the Bishop of Indore, Rt. Rev. Dr. George Anathil wrote: "Sr. Rani Maria died as a martyr shedding her blood for the emancipation of women and for the uplift of the poor and oppressed and exploited people."
During moments like these, our faith in God is sometimes shattered. Do you experience such moments?
Yes, I kept asking myself: "Why did God let this happen?"
"Why you, Jesus, were on the cross, you had your Mother at your feet. But when my sister was murdered she was all alone in the forest. Nobody was beside her. When you, Jesus, were killed, you were surrounded by those who loved you. So at least, you had some consolation. While my sister had nobody beside her. Why did you let it happen? She had done nothing wrong. Like you she lived only for the poor."
I asked myself these questions again and again and again.
I entered a deep meditative state and I heard a heavenly voice: "I, your Jesus, and Mary, my mother, were always with her…What more do you want?" Then slowly my heart and mind felt peace. I received the answer to my questions.
I started thinking: If Jesus and Mary were with her, I want no more. Jesus is with my sister, why should I feel sad? I became calm
I thought like Jesus, she has received the gift of a special death. I found peace.
The crucified Lord gave me the grace of forgiveness. In that moment, I forgave those men because they were only instruments in the hands of Jesus. I forgave all of them.
"Lord, do not hold this sin against them."(Acts 7:60). This prayer of the Proto martyr St. Stephen has been inscribed on the monument built at the spot where she was murdered.  It expresses her forgiving love.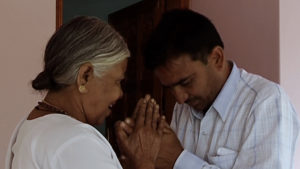 On August 21, 2002, the Rakshabandhan day, you tied a rakhi on Samundar's wrist and your family accepted him as their son and your brother.
Yes. We sought his early release from jail. Samundar's heart has changed for good and that is good enough for me.
You have been a cancer survivor for the past 26 years. How is it that have you survived all these ordeals?
I was diagnosed with intestinal cancer in 1990 and in 1991 I was operated upon for large intestine cancerous growth. Soon it spread to my liver.
During those days, Rani Maria took care of me. While I was not hopeful Rani Maria would say that  would be cured soon. And in 1995, Sr. Rani died. Thereafter, I did try homeopathy. However, in 2002 I stopped taking any treatment and since then once in a while I go for a check up and since then I don't seem to have any problem with cancer. I strongly feel that my sister Rani is interceding for me!
---
Saint Alphonsa is also from the same congregation. St Alphonsa, St Mother Euphrasia, St Kuriakose Elias Chavara CMI, St Joseph Vaz, St Gonsalo Garcia are the other saints born in India.. However, Mother Teresa is not included in this list as she was not born in India. Two more Indians are in the Blessed stage, Bl. Devasyam Pillai and Bl. Augustine Thevarparampil. Once Sr Rani Maria is declared Blessed on November 4th, she would join this list.